Completed in November 2013
3-classroom school - fully furnished, washrooms, clean water supply, school supplies, student uniforms, school sporting supplies
Total Cost: $54,500 CAD
Pakxoun Primary School is located in Pakxoun village, district of Pak Kading, province of Khammouane, approximately 180 km (3 hours drive) southeast of Vientiane. When SKL visited in 2012 to determine eligibility, the existing school housed 34 students from grades 1 to 3. Since it was a relatively new settlement, the village was expanding and school enrollment for September 2012 was expected to increase by 59% (increase to 54 students).
The existing structure was in dreadful condition, open to the elements, dirt floor and no water supply or washrooms.
Construction started in June 2013. The school was inaugurated on November 20, 2013.
Update:
Revisited in 2016: In good shape but will need repainting soon.
2017 Update: School population increased to 53 students (Gr. 1 - 3); village population 620 and growing; school is structurally in good shape, needs a paint job.
SKL Volunteers on Location: Ken and Sengkeo Phanlouvong, Francois Tremblay, Linda Lindsay
Old school (from our visit in 2012)
Construction of the new school in 2013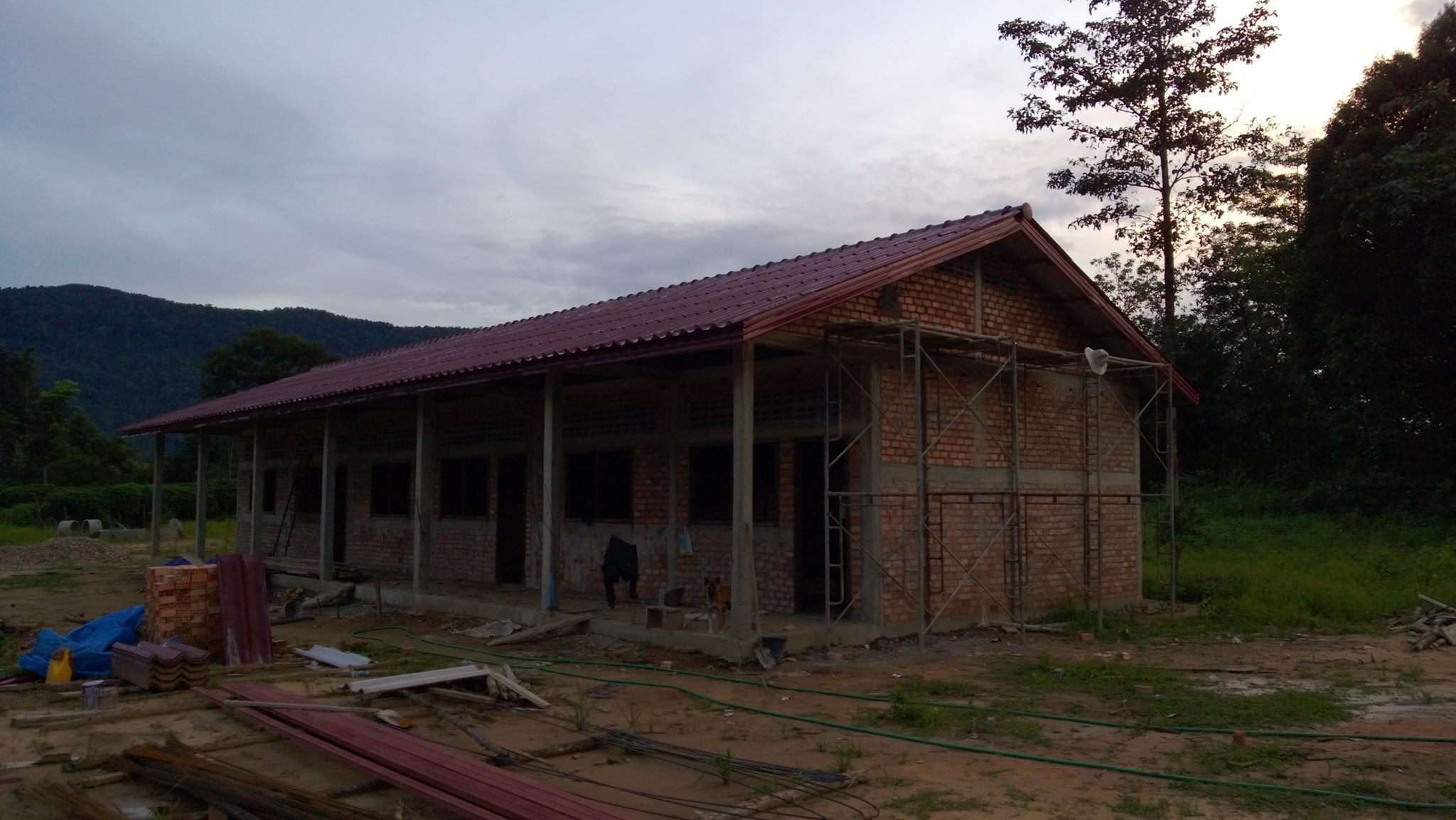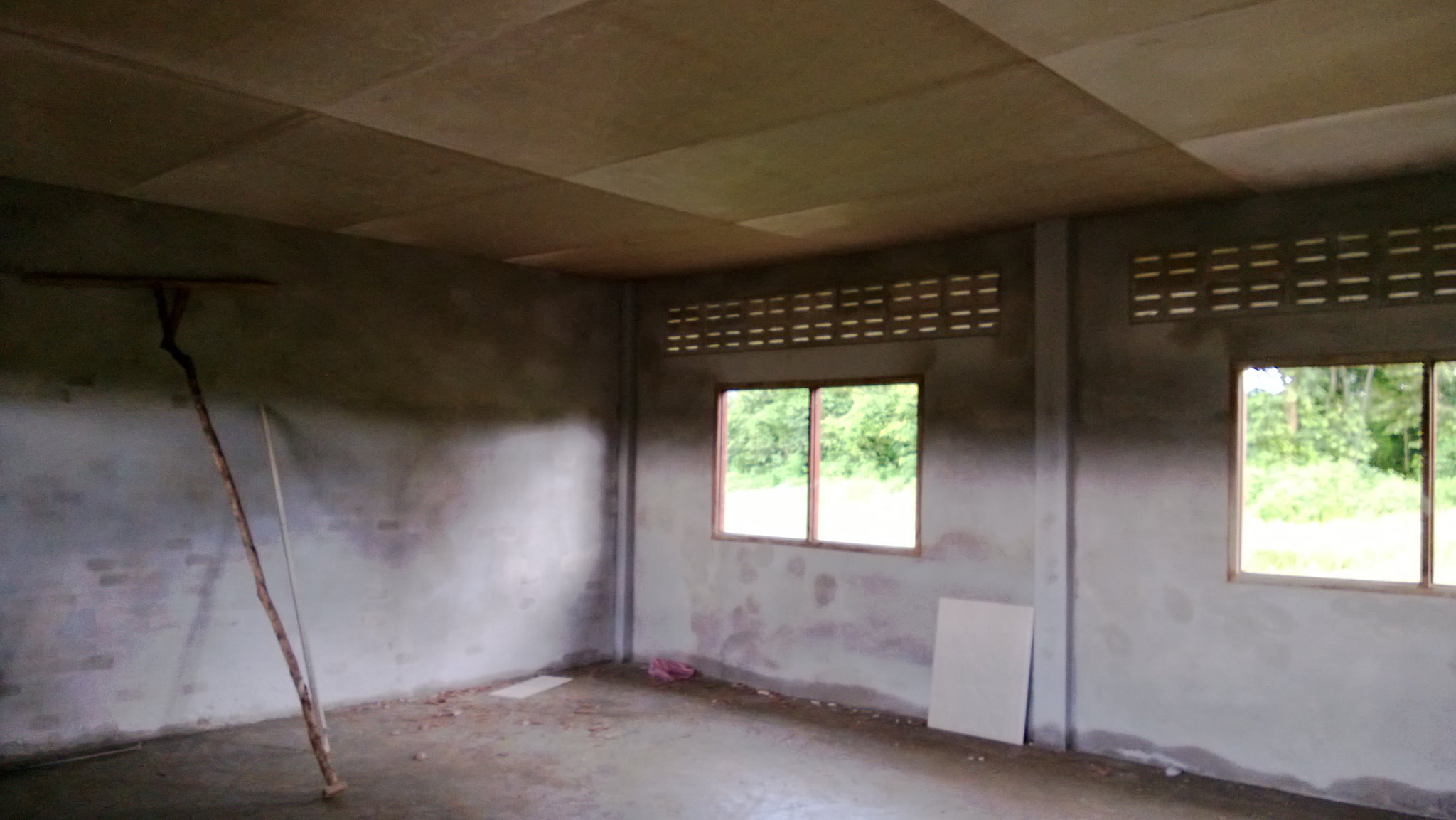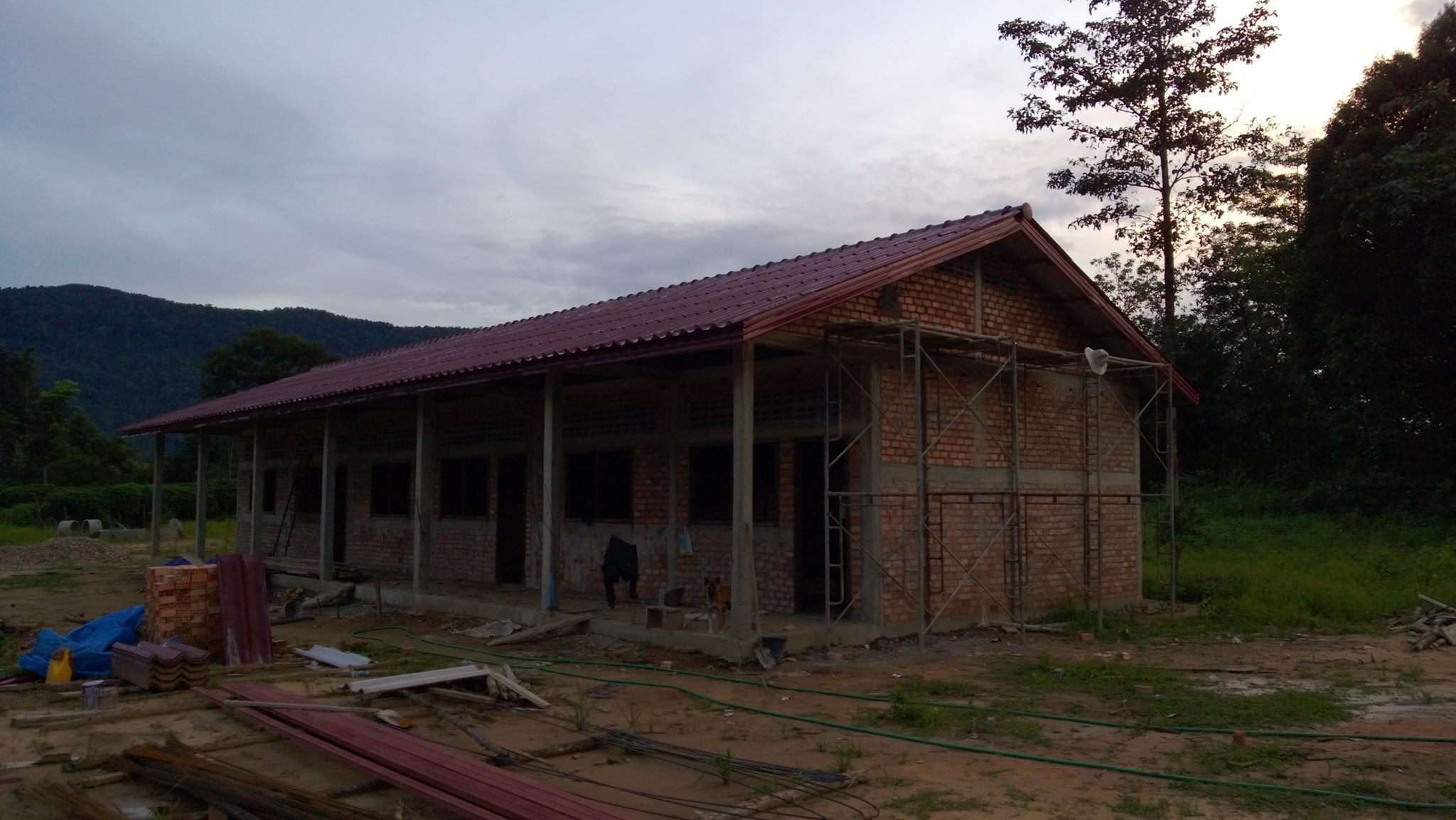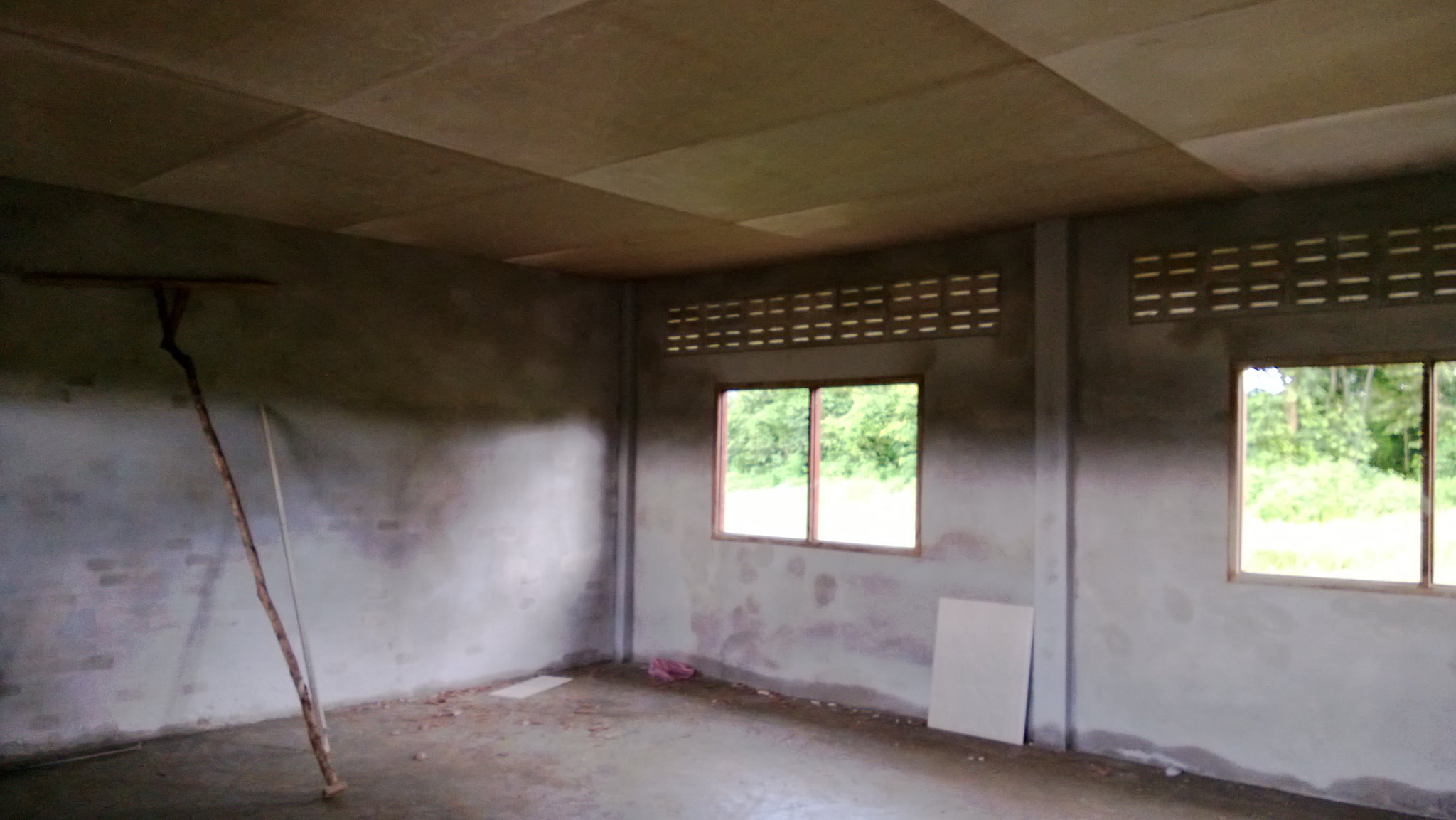 The new school and Grand Opening in 2013